Learn why it's important to balance strong performance results with building relationships that matter and discover six strategies for getting started.
Learn why it's important to balance strong performance results with building relationships that matter and discover six strategies for getting started.
The M.O.R.E.® Mindset

A Unique Coaching Experience
The M.O.R.E.® Mindset coaching methodology begins with the question, "How do people experience you?" It ends with increased self-awareness, compelling executive presence, an insightful leadership style, and behaviors that distinguish leaders and teams in positive ways. M.O.R.E.® Mindset leaders leverage authenticity, bold action, and deep understanding of others to influence, collaborate, motivate and lead. They understand the importance of balancing strong performance with relationships that matter, and they are intentional about the experiences they create in every interaction.
DR. KYM'S FOCUS
YOUR OUTCOME
Our Values
Client-Centered
The goals and desires of the client are what drive the M.O.R.E.® Mindset coaching experience.  Client feedback is welcomed and encouraged.
Flexible and Compassionate
Change is not easy. The M.O.R.E.® Mindset coaching methodology blends accountability with support for effective first steps and bold quantum leaps toward the desired behavior change.
Authentic
Authentic achievement is the cornerstone of the M.O.R.E.® Mindset methodology. Our emphasis is on bringing the very best version of you to every situation and interaction.
Partnership
The M.O.R.E.® Mindset coaching methodology models collaboration. Your coach serves as a thought partner, trusted advisor and visionary for what is possible.
Boundless
Distance does not lessen the impact of the M.O.R.E.® Mindset methodology. Strong coaching relationships and undisputable results are attained via phone, Zoom, and face-to-face sessions.
"My coaching relationship with Dr. Kym has been a tremendous value for me and for my employer"
"Most immediately, our partnership has contributed to increased employee engagement scores and a deeper understanding between me, my team and my peers. She delivers hard messages in a way that makes them easy to hear. She is patient, while also insisting on accountability to ensure the best outcomes. Her humor, insight, and authenticity are brand qualities that enrich the value and outcomes of our coaching relationship. Dr. Kym has become someone I trust and call on as needed."
"Dr. Kym Harris-Lee is gifted, authentic and results driven"
"She leverages her experiences and wisdom to support executives through deep valleys and treacherous waters. Nearly 3 years ago, as a new C-suite executive (under 40), I had a very steep learning curve. I had to navigate through learning a new industry; taking on functional areas I had no prior experience in; building my senior executive presence; strengthening my boardroom etiquette, and growing beyond functional leadership to prove myself as a business leader. My first 18 months were extremely difficult. However, with Dr. Kym's guidance, and coaching, I was able to navigate that learning curve, build a high performing team, and gain the confidence of my leader (the CEO), my peers, and the Board. The CEO has recently affirmed me as "CEO material" and within 2½ years has expanded my role to help support various functions of our organization. My learning curve would have taken much longer to climb, and success much longer to attain, had I not had such a phenomenal coach in Dr. Kym! She is a God-send and worth more than her weight in gold!"
"My company and I identified Dr. Kym as the executive coach best suited to prepare me for a next level promotion"
"She has been both a sounding board and a strategist for me as I have navigated to a higher-level role offering significantly greater visibility and responsibility. While working with me as a thought partner and trusted advisor, Dr. Kym also facilitated conversations with key executives and members of my team. This unique approach differentiates her as an executive coach and has expanded the value of her contribution beyond me to offer additional insights to others in our organization."
"It sounds cliché but working with Dr. Kym has been a true pleasure"
"She is a supportive coach who isn't afraid to tell you how it is while giving you the tools to improve. Her knowledge, candor and humor helped me challenge myself, get vulnerable, and put in the work needed to become a better leader. Among many takeaways that I've learned from her, is that leadership – which can be both extraordinary harrowing and wonderfully rewarding – is an on-going process that I can affect in a positive way each day. I'm better and my team is better having had the opportunity to work with her."
"Words alone do not describe just how amazing Dr. Kym has been as my coach"
"She truly has a passion for encouraging, motivating, advising, and challenging her clients to reach their full potential. With her authentic, transparent, and relatable style, she offers practical tactics that work.
Since becoming a client, I've been able to build relationships with several senior leaders, which ultimately opened doors to multiple opportunities. By implementing strategies that focused on the areas of collaboration through thought partnership, continuous feedback, and vulnerability (like sharing information that I considered "off limits" at work) I've establish stronger partnerships, enhanced my personal brand, and my organization saw record high improvements in agent level survey results.
So, if you are thinking about a coach or looking for a surge in both your career and/or personal life, I'd definitely recommend working w/ Dr. Kym."
"Having Dr. Kym as my executive coach has been a transformative experience"
"She has helped me be intentional and think strategically about all aspects of my life and career. When we began our work together, I was a tenured faculty member in academia. I left that position to assume a leadership role with a federal agency designed to support STEM projects and research. Soon after, I was hired as an inaugural director for a leading international association for professionals in analytics and operations research. Now, I am back at my former institution as Associate Provost for Research. I credit my effectiveness in these positions to the executive coaching I received from Dr. Kym. She takes seriously her craft, does everything in excellence, and has an immense amount of integrity. I have the utmost respect and trust in Dr. Kym."
"Dr.Kym Harris uses her years of experience and training to provide an honest, direct, empathetic, professional and undaunted approach to executive coaching"
"Her ability to engage me in critical, yet constructive, self-reflection as a leader resulted in tangible positive results. Through my interactions with and leadership tools provided by Dr Harris, I have grown, and continue to grow, in my capacity as an effective leader. She is truly an exemplary executive coach!"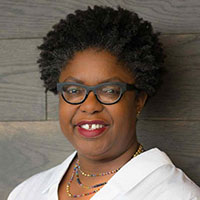 "What I appreciated most about working with Dr. Kym was her ability to match relevant coaching methods to my particular needs and areas for growth"
"She does not have a cookie-cutter approach. Her honest feedback and on-target questioning provided me with clear guidance that gave me the confidence to be more accountable for my development as a leader. She was more partner than coach! It is through my relationship with Dr. Kym that I began to see myself as a leader rather than just someone behind the job title. Her sense of humor added just the right amount of levity to our work together. I'd recommend her without hesitation."
"Dr. Kym helps us all be more humble and more courageous"
"Dr. Kym Harris-Lee has years of experience as a leader in human resources and solid academic credentials as well, but what makes her most effective as a leadership development professional is her powerful presence. When Dr. Kym presents before a group she is all there, and her honesty and vulnerability, combined with her knowledge and competence, create an extraordinary developmental experience for the audience. It is impossible to grow until you can see yourself clearly, and Dr. Kym both tells us and shows us how to do that. She understands the unique challenges women and particularly women of color face, but she also goes far beyond that to speak to each of us as human beings – and helps us all be more humble and more courageous."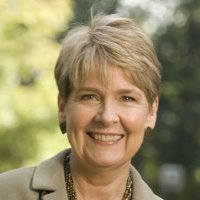 EQ-i 2.0
EQ-i 2.0 measures the impact of EI in the workplace and offers strategies for working more effectively with direct reports, colleagues, and other key stakeholders.
The Judgment Index®
The Judgment Index® is a value-based assessment tool that provides insight into decision-making capabilities related to people, processes, and strategy.
Hogan Assessments
Hogan assessments predict an individual's potential performance and measures individual personality characteristics, risks for career derailment, and cognitive style.